What is Emotional Literacy?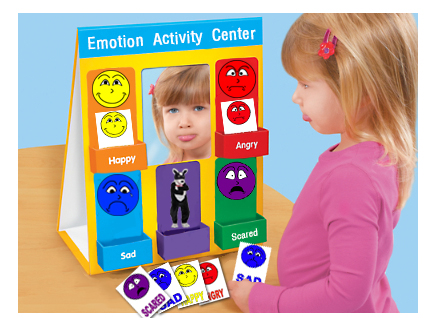 EMOTIONAL LITERACY is the ability to recognize, understand and appropriately express our emotions. Just as verbal literacy is the basic building block for reading and writing, emotional literacy is the basis for perceiving and communicating emotions. Becoming emotionally literate is learning the alphabet, grammar and vocabulary of our emotional lives.

Emotions are an integral part of human nature. Through emotions we respond to life in many different ways -- with anger, happiness, fear, love and loneliness. Emotions influence our thoughts and actions; they inspire our needs; they affect our bodies and impact on our relationships.

Many of the problems in modern society are due, at least in part, to people being unable to understand and appropriately express emotion. Emotional Literacy is a preventive tool, which properly understood, can help solve many social ills -- violence, illness, drug abuse, dysfunctional relationships, and global societal conflicts.

On the other hand, people who deal with emotions in a positive way find tremendous benefit. Emotional Literacy can contribute to health, to positive relationships, to success, and to quality of life.

Emotional Literacy is universally relevant. It can benefit every individual, every organization, and every profession. It has the capacity to transform each person and their relationships. Emotional Literacy is a key to living a full rich life. It is basic to joy and enthusiasm for living and fundamental to you ability to love and be loved.

Emotional Literacy is a profound and beautiful language available to everyone. It can be implemented rapidly, safely, and with lasting effect. Learning how to become emotionally literate is one of the best investments that human beings can make for themselves, their children, and the future.
A number of National Polls have shown that, when asked what they most wanted to change in their children's schools, a full 87% of all parents asked for emotional literacy - though not by name. Parents' most frequent request (36%) was the desire for more school counselors - a need alleviated by Emotional Literacy education. The second greatest request (33%) was the desire for emotional diagnosis of our kids before it was 'too late.' The third most prolific desire was to insure our kids are taught not to hate (18%). It is clear that 87% have real concerns about the development of a sound judgment foundation for their children before any major or life altering incident occurs.
---
| Emotion Activity Center Info | Curriculum Info | Prof Observations | What is Emotional Literacy? |
---
| Return Home | Gravity Free University | Professor Frisky von Onion Bagel, S.D. | Contact Us | Links |